Gold or orange curtains to go with cream curtains and orange furniture
My sofa set is a shade of orange and the walls are cream. I have put cream curtains. Recently, an additional curtain rod has been installed behind it.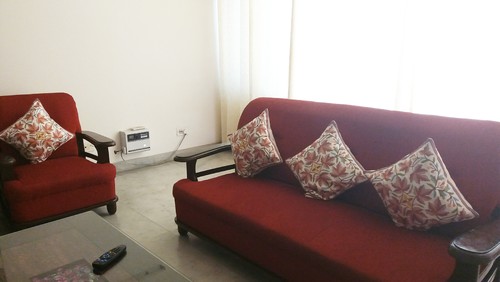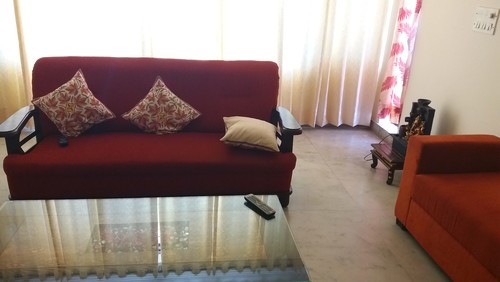 Should I put orange or gold curtains behind the cream ones? The cream sample in both is the same one that I have.